Submissions
Updated December 1, 2016
Dreamspinner Press seeks gay male romance stories in all genres. While works do not need to be graphic, they must contain a primary or strong secondary romance plotline and focus on the interaction between two or more male characters. The main characters of the story must end in a gay or gay polyamorous relationship. Other relationships (heterosexual, lesbian, mixed gender polyamory) are acceptable in secondary pairings or as part of the development of a main character.
Dreamspinner Press will give priority attention and review time to strong single-story romances. Works that are intended to be a sequel or part of a series must be approved in writing prior to submission by Editor in Chief Lynn West. Authors who do not contact Lynn before submitting their next series entry will be contacted before their new submission enters review.
As part of our expanding Author Services initiative, Lynn is now touching base with authors who submit entries in all ongoing series as well as reviewing proposals for possible new series up front. Our goals are 1) to encourage authors to evaluate their goals and the progress and performance of current series, 2) to build full story arcs for new series ahead of time, and 3) to build in the consideration of projecting marketing plans and publication date strategies. These discussions apply to true series (following the same romantic couple from book to book) and grouped series (a new romantic couple featured in each book that is connected to others through a theme.)
We encourage tales that cross genres. For example, a science-fiction mystery or romantic fantasy. Stories can stand alone or be part of a well-developed series. We publish a wide range of genres, including:
BDSM
Stories that include BDSM and Kink themes as part of the plot and portray some extent of the lifestyle. Themes may include variations of BDSM/Kink, bondage, fetish, and/or role-play.
Coming of Age
Romantic fiction about young adult characters written for an adult audience, possibly containing explicit adult themes.
Contemporary Romance
Gay romance stories set in the contemporary time period, from 1980 to present day.
Erotic Romance
Do you like your romance extra spicy? These stories of erotic romance include explicit, extreme, and/or adventurous sex. Some stories may include scenes with multiple partners or depictions of acts generally considered in the realm of BDSM or kink—such as spanking, light bondage, submission, etc.—but not as a thematic element of the story or in the depiction of a lifestyle.
Fantasy
Let your imagination take flight in these stories of romance amidst magic, satyrs, gods and goddesses, and more. Includes Fairy Tales, High Fantasy, Mythology, and Urban Fantasy.
Historical
Stories of gay romance in recognizable historical settings: the Ancient world, the Americas, Europe, and other world locations.
Holiday
Valentine's Day, Halloween, Christmas, and more.
M/M/M and More
If two is great, then three might be better! These stories of gay male romance feature full-story plotlines with more than two men involved. M/M/F qualifies for this genre only if the M/M/F is the focus relationship of the story.
Mystery/Suspense
Provincial country detectives, fast-paced thrillers, espionage and in-the-field stories, or hard-boiled private investigators. A loosely defined genre that includes action/adventure, mystery/suspense, thrillers, procedurals, espionage, etc.
Paranormal
Scare us with your vampires, ghosts and spirits, zombies, and things that go bump in the night. Specific categories include Angels and Demons, Ghosts/Spirits, Other Paranormal—zombies, gargoyles, psychic powers—Werewolves/Shapeshifters, and Vampires.
Science Fiction

The narrative world differs from our own by technological, physical, historical, sociological, philosophical, metaphysical, etc., but not magical (see Fantasy and Paranormal) means.

Examples of themes in science fiction: space travel and colonization, aliens, postapocalyptic futures, technologically advanced societies, dystopian/utopian life, advanced artificial intelligence, life and/or travel in alternate space/time continuums, highly advanced scientific theory (i.e., cryogenics, astrophysics, quantum mechanics, cloning).

STEAMPUNK
Steampunk is generally considered a subgenre of romantic science fiction with historical and/or Western elements. These fictional worlds run on steam power, such as in the 19th century or Victorian-era Britain, and feature science fiction or fantasy elements, such as futuristic technology.
TIME TRAVEL
A highly specific subgenre of science fiction.
Transgender
Romantic stories focusing on transgender characters and/or themes. Please note: Submissions selections for romance in the trans category must positively feature trans characters who identify as male ending the story within a gay male relationship.
Westerns
Stories featuring cowboys, ranchers, rodeo riders, the Old West, colonial expansion, Native Americans, etc., in contemporary or historical settings.
Learn more
Open Calls for Submissions
Our House Lines and Other Imprints
Where the men are hot, the romance is rockin', and there's always a happily ever after!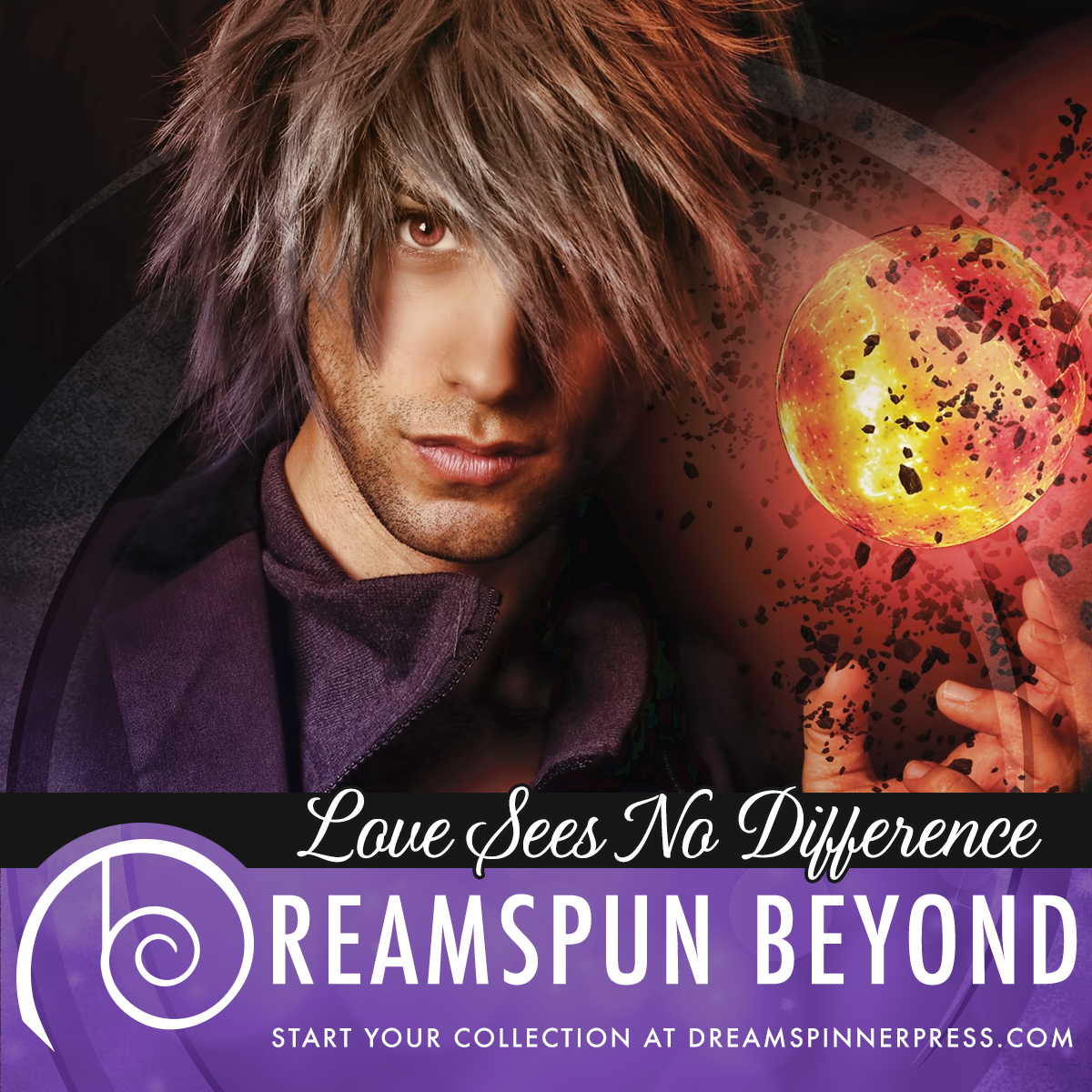 These contemporary category romance novels feature paranormal themes, settings, and characters to create compelling otherworldly romance that's a step beyond reality and far too appealing and romantic to miss.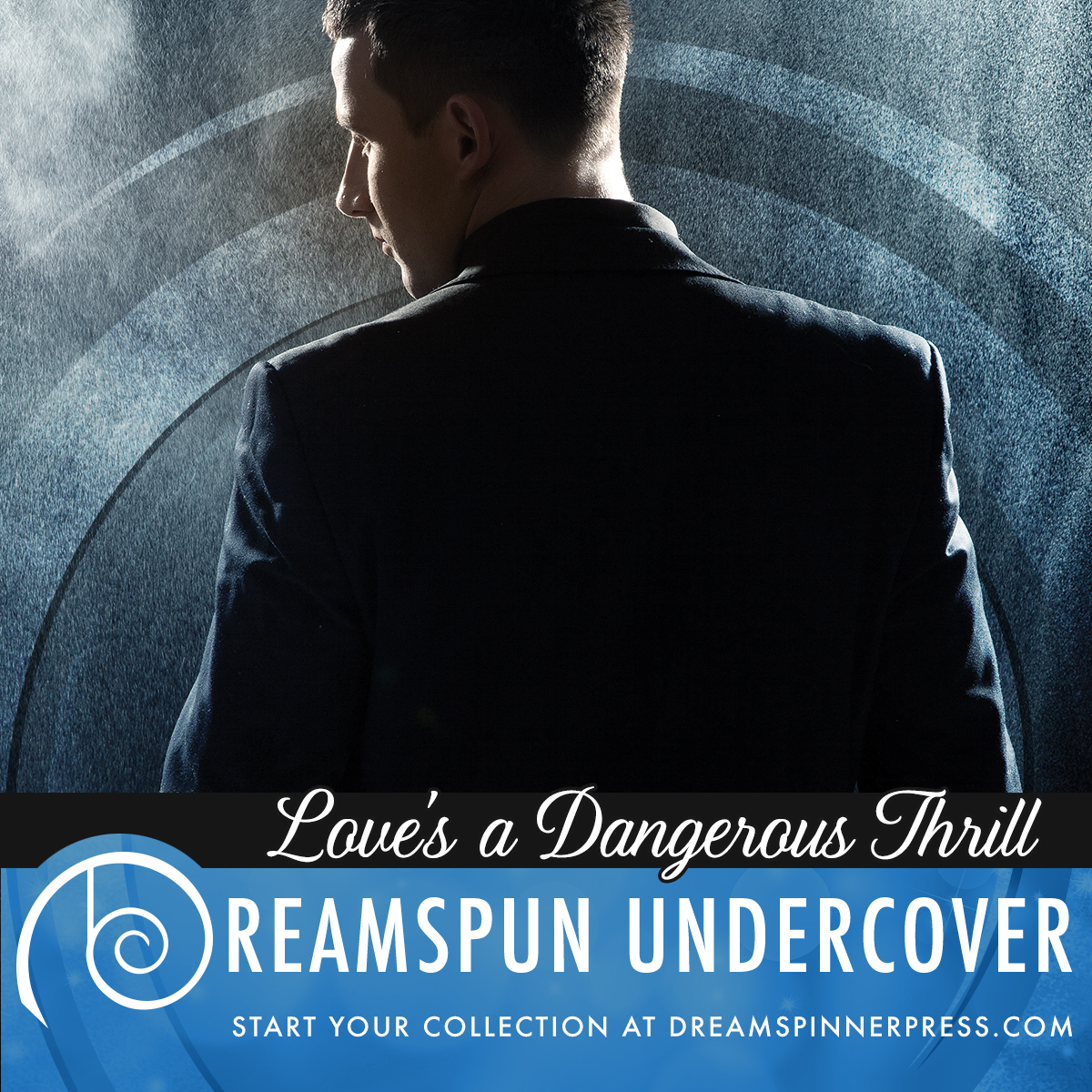 These are contemporary novels of romantic suspense, in which danger and mystery play a large part in advancing the heroes' happily ever after.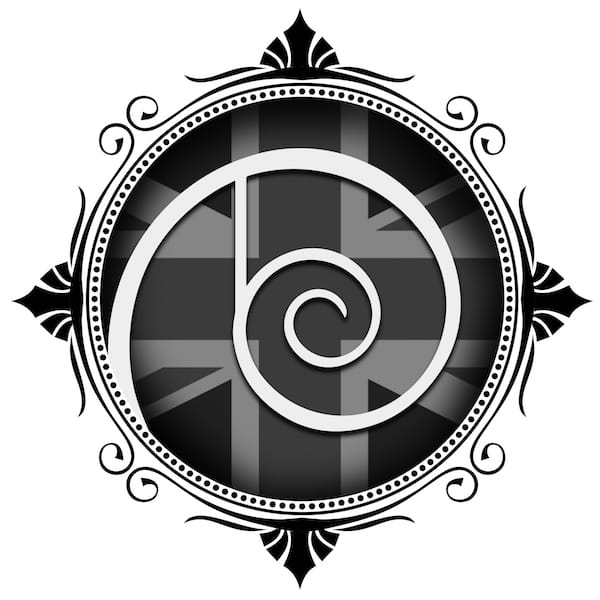 Stories of gay romance with settings and themes fitting for characters living in countries of the British commonwealth.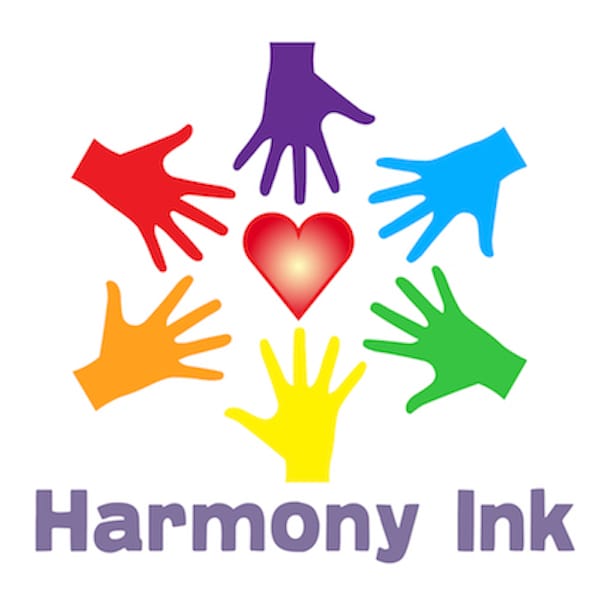 Positive LGBTQ+ Teen and New Adult Fiction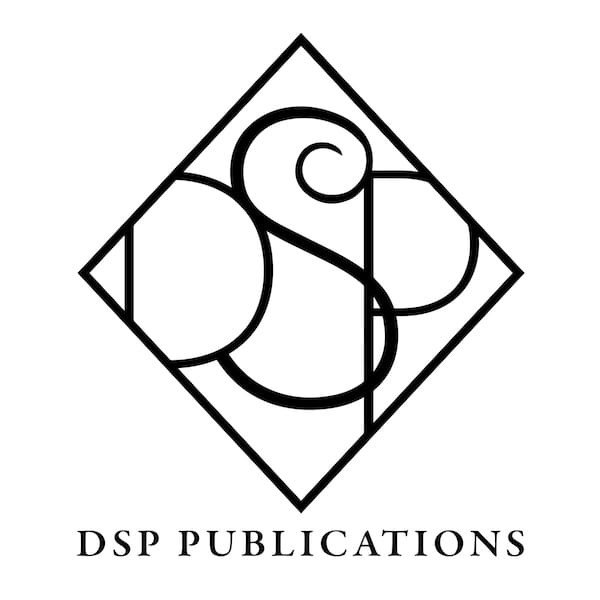 A boutique publisher of specialty genre fiction
Testimonials
"Dreamspinner Press's editorial staff make my writing shine. Time and again, their suggestions have helped me turn what I thought was a good book into a book I'm truly proud of. I can honestly say I'm a better writer because of their caring support!"
~ Shira Anthony
"I've been published with Dreamspinner Press since 2009, and from the beginning, felt a tremendous sense of relief when I placed my first novel in the capable hands of Lynn West, Editor in Chief. Her dedication to the authors under her wing is unsurpassed. Since then, the editing department has grown tremendously, but the general feeling of safety persists. I know they have my back and will do everything in their power to make my story shine. It's one thing to be able to create, but to get your thoughts and words to leap off a page and touch a reader in the best way, is the job of a good line editor. And DSP has the best! They unravel our muddled thoughts, check our timelines, challenge our research, and gently remind us that it's impossible to be in three heads at the same time. Editors are a writer's conscience, a sounding board, and more importantly, an anchor during the exciting but often terrifying moment when our precious story makes its first appearance in the public forum."
~ Mickie B. Ashling
"The Dreamspinner Press Editorial Department made the entire process a great experience. They were flexible and willing to indulge my eccentricities, and they skilfully covered all my mistakes. Every phase of working with them was great, and I'm endlessly grateful for the phenomenal job they did on Valhalla. I'm proud to have worked with them, I really can't say enough positive things. I can't wait to work with them on the sequel!"
~ Ari Bach
"I wanted to record my appreciation and thanks for all the help and support I've had from Desi and her team of editors. As well as helping me polish Gilded Scarab until it sparkles, they have been unfailingly kind, helpful to a newbie, answered questions promptly and completely, listened to me when I've explained why I want to do something the way I did, held my hand through every stage, and, altogether, were professional and downright fun to work with. … They are all stars."
~ Anna Butler
"This has been an awesome experience. … You guys are great. As a newbie, the support and guidance you guys provide gave me confidence in my work as well as yours. I hope for many more experiences with Dreamspinner because I know what to expect. I am happy to be a small part of this large family."
~ Kenzie Cade
"I just wanted to thank you (and your team) for all of your hard work on The Guy From Glamour! I truly appreciated the global notes too. I've come to realize not everybody does them, but I found them truly wonderful to read. I appreciated getting an actual letter of comments."
~ Skylar M. Cates
"I have to say, this whole editing thing has been a really challenging experience. It's really made me consider how I write and taught me how to write better. Your editors are sharp as tacks, I'm really impressed with their eagle-eye ability to pick things out."
~ C. Callenreese
"What is good about the editing at Dreamspinner is the how informed you are of the process. You know when it will start, you know who saw your work, who made comments, and on top of it all is your senior editor, who you can go to with questions or concerns. It's good to know that there is that person to depend on who is always on your side, looking out for you and your writing."
~ Mary Calmes
"I wanted to say that I appreciate everything you guys did on Come to Dust. I know how much work is involved in putting a book together, and when I think about how well-coordinated you guys are, and how you made everything fit, it just blows me away."
~ J.S. Cook
"Publishing with Dreamspinner Press is like having a host of guardian angels surrounding you. From editing to cover design to publicity, Dreamspinner Press staff are miraculous. Like a caring friend, someone is always there to answer every question and guide each decision. I share all of the awards and kudos for In My Heart (An Infatuation & A Shooting Star), The Naked Prince and Other Tales from Fairyland, and A Home for the Holidays with Dreamspinner Press!"
~ Joe Cosentino
"I want you to know that I'm so delighted with the professionalism and thoroughness of the editorial and production processes you employed on my book, One Thing Leads. Not only that, every person along the way was so nice to work with. I cannot imagine wanting to submit my next work to any other publisher."
~ Jude Dunn
"I don't have enough kind words to say about Grace and the Dreamspinner crew. They've polished me up and made silk out of a sow's ear. Despite my increasingly tremendous flaws in my writing, they always handle everything with a panache and grace I appreciate. It's a fantastic pleasure working with the team, and I hope they know I appreciate their efforts immensely. The process itself is simple. Turn in book. Magic happens. I see magic, turn a few of the rabbits back into toads or add more rabbits then the editing department sparkles it up and it's off. Magic cannot happen with the editors. I can't say enough good things about them. And I owe Grace a steak dinner. Or maybe a unicorn. Or puppy. Oh, a puppy unicorn."
~ Rhys Ford
"The Dreamspinner editors are our partners through the publication process. They are here to work with us as authors to make our story cleaner, stronger, and in the end, a better experience for the reader. Sometimes the process may seem painful or frustrating, but often anything worthwhile is, and at the end, we have a work that is ready to meet the world. I appreciate my editors more than I can possibly say, so a thank you will have to suffice."
~ Andrew Grey
"I've been so impressed with the whole Dreamspinner team and the professional process from start to finish."
~ Kay P. Hallows
"Extend my thanks to everybody involved in the editing of Paulie. I really appreciate their hard work. The book is so much better than it was when I submitted it, and I have them to thank for it. I love writing for you guys."
~ John Inman
"The editing of Sacrifices was hands down the best editing experience I've had. I love how you all took the time to do a thorough content edit and how you brought up details for me to consider. Your comments were always constructive and that made the work easy."
~ Chris T. Kat
"DSP's Editorial Department is professional all the way. My editors have helped me become a better writer. They fix things from simple typos and grammatical errors to plot oddities and logic failures, even demanding extensive rewrites if needed. They expect excellence and offer equal amounts of constructive criticism and heartwarming praise in return. Working with them has made the editorial process my favorite part of being an author. Thank you kindly :) ."
~ Susan Laine
"The editorial department at Dreamspinner is committed to quality. Their primary focus is the story, and their approach is that they are the lens that helps make the author's thoughts clearer for the reader. They respect the writers deep in their bones—and they enjoy their work and enjoy reading the stories, and they want the things they see and love to be celebrated by readers when the book is released. That commitment—that love of the work—and the desire to continually improve their processes in order to make the work better and the author happier with it—is one of the many reasons I love publishing through Dreamspinner."
~ Amy Lane
"Your editors are so amazing. They've made me feel so freaking good about this story and made this process so easy, as opposed to the dreadful headache editing can be. I needed this right now. I'm going through a terrible editing process with a different publisher, and it's really driven home the fact I need to stick with Dreamspinner/Harmony Ink. I love all you guys … y'all are awesome!!!!"
~ Zoe Lynne
"I owe many thanks to Jane Canby for her endless patience with this newbie. Her support, encouragement, and astute editing made my book in a much better product. Huge thank yous as well to Yv and Lisa E. for catching even more mistakes, and especially for their encouraging global notes that bolstered my nerve when it had been badly faltering. They let me know the message I'd intended had been received. Dreamspinner Press has been an incredibly great company to guide me into publishing. The only way I can thank you is to market Broken Mercies as best I can to get you some sales!"
~ Lucy Marker
"Many thanks for the e-mail re: m/m/m reclassification … you have explained the changes clearly and they make sense too—not always the case in other spheres! This is yet another reason why I am happy to be part of the Dreamspinner family. You guys clearly stay fresh and current. You adapt and evolve to the industry, the welfare of your authors, and the demands of your readers."
~ T.J. Masters
"I have twenty published works to my credit … I've been very impressed with everyone at Dreamspinner and the upfront information provided each step of the way."
~ Cheyenne Meadows
"I just wanted to say thank you for making my first experience with professional editors such a positive one. I was really dreading this part of the process, and you and your team have turned it into a good learning experience for me to look forward to in the future. Also, I wasn't expecting personal encouraging comments in the global notes and on the manuscript itself, and those really meant a lot to me."
~ Dani Myrick
"There is an art to improving a writer's work while also maintaining it as the writer's work, while at the same time pulling off building the writer's confidence while encouraging her to strive for self-improvement. Your team did that with me, and I'm very grateful!"
~ Lisa M. Owens
"Every edit is a learning experience. I've learned more about writing from being edited by Dreamspinner editors than I could learn from any course or writing manual. And if I don't agree with something, then that's okay as well, but it forces me to come up with reasons why I don't agree, which in turn, makes me think about why I want something a certain way instead of just thinking it's right."
~ Zahra Owens
"This has been a great experience for me. I'd like to thank everyone that was involved for their professionalism and attention to detail. It wasn't just a matter of punctuation; it took sensitivity to the story to ensure a consistent voice. The Dreamspinner editors have polished my work to a whole new level."
~ Robert P. Rowe
"Working with you is the best editing experience I've ever had, and I've been at this for years with multiple publishers."
~ Karen Stivali
"Dreamspinner editorial is easily the best I've worked with in the romance industry. Working with their team has been one of the most fulfilling experiences of my professional life. I've written professionally for over 25 years, and I've never met a more gregarious, committed, loving group of people. I learn from the Dreamspinner editors every time we do a book together, and our partnership has made my writing grow in ways I never expected. Dreamspinner's editorial team is constantly evolving and rejiggering its tools and team so they can handle each project organically. When I've discussed or shared my editorial notes with other author friends both in LGBT romance and Big 6 bestsellers, the most common response I get is, 'Wow! I wish my editor worked that hard for me!' Two NY Times bestsellers lamented to me that their editors treat books like interchangeable widgets, while Dreamspinner sees them as living, singular entities. Amen, says me. For my own part, I can say that Lynn West herself kicks my ass directly in the best ways every damn time."
~ Damon Suede
"I have just released my first novel with Dreamspinner, and the experience was delightful and I may owe your editors chocolate for eternity."
~ BA Tortuga