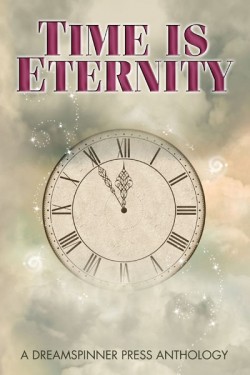 2012 Daily Dose | Time is Eternity
"Time is too slow for those who wait, too swift for those who fear, too long for those who grieve, too short for those who rejoice, but for those who love, time is eternity." ~Henry Van Dyke
Millennia, centuries, decades, years, months, days, hours, minutes, seconds... if it's a love for the ages, then past, present, or future has no meaning. In these stories, time travel—forward or backward, for an instant or for a lifetime—is the way to fulfilling romance. The Time Is Eternity Daily Dose package delivers 30 M/M stories (plus a bonus short!) about love conquering all through the ages.
Summer reading fun!
See excerpt for story blurbs.
Over 1,500 pages of fiction selling individually for a total $92.70. Stories are available individually as priced or as a bulk package for $64.99.